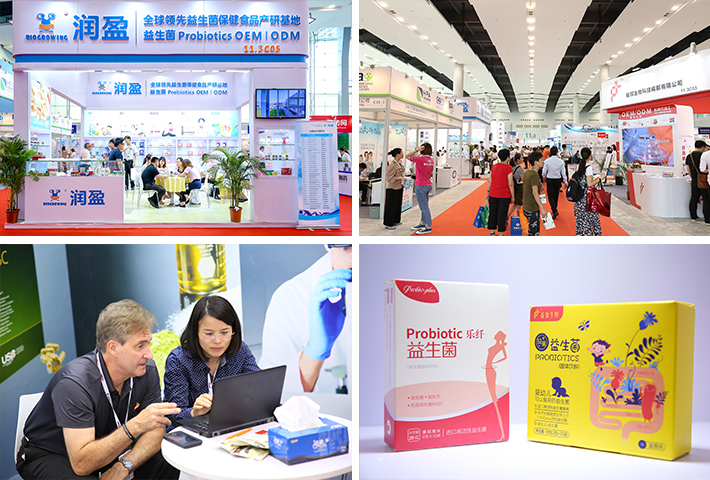 Asia Probiotics Forum and Exhibition 2019
Euromonitor data shows that the global probiotics product market in 2017 has reached 36 billion US dollars. China's probiotics market has maintained a growth rate of 15%-18% in recent years, far higher than the global average growth rate of 5%. It is estimated that the consumption of China's probiotics market will reach 85 billion yuan by 2020.
Expand your international market with the rich health resources brought by our strong co-organizer - Informa Exhibitions

Meet with your business partners at our concurrent event - Asian Probiotics Industry Forum

One-to-one business match meetings with domestic distributors, agents, chain maternity and baby products stores in the industry
Renowned Brands

Exhibits
Probiotics Strain: Lactobacillus, Bifidobacterium, Yeast, Bacillus, Propionibacterium, etc.
Prebiotic Products: Oligosaccharides, Xylo-oligosaccharides, Oligofructose, Functional Oligosaccharides, Isomaltooligosaccharides, Plant probiotics inulin, etc.

Probiotic Products: Probiotics baby food, Probiotic drinks, Probiotics drugs (probiotics viable tablets/capsules), Probiotic dairy products (yogurt), Probiotics health care products (tablets, capsules, granules, oral liquid), Probiotic food (ice cream, chocolate, candy, wine, vinegar, soy sauce, baking), Probiotics dietary supplements, Probiotics cosmetics, Probiotics toothpaste, natto, etc.

Enzyme products and Other products: Enzyme powder, Enzyme cream, Enzyme ingot, Enzyme solution, Natural enzyme, Noni enzyme, Fruit enzyme, Compound enzyme, etc.

Probiotic production equipment and packaging equipment: Oligosaccharides production equipment, etc.

Probiotics research institutions, Media, New products and technology, etc.
Special Event

Asian Probiotics Industry Forum